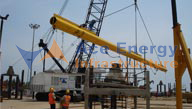 Ace Energy Infrastructure Pvt. Ltd. was established in 2007 and has had its roots in Mumbai. We have over the years flourished through a combination of entrepreneurial leadership and courage in adversity and have grown over the years in our ability to execute diverse projects across the nation.
Ace Energy Infrastructure with its well honed expertise and resources encompasses services for conceiving, creation and upkeep of infrastructure for the energy, oil & gas, power & petrochemical industries. The Oil & Gas industry provides the fuel for the growth of the nation, and we take pride in building the critical supply chains to the wheels of the nation.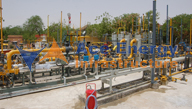 We are an engineering and construction company with a focus on the hydrocarbon and energy industry. We specialize in installation of cross country pipelines. We derive our strength from our ability to perform and deliver in adverse and challenging situations.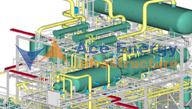 We envision ourselves as a provider of engineering and construction services to the energy and hydrocarbon industry encompassing design, engineering, project management, construction, commissioning and O&M projects across the globe.
At Ace, it is our endeavor to conduct all our businesses in the following manner
To work as a dedicated and cohesive organization,
Be the best employer in our respective business segment,
To build a reputation of reliability and trust in all of our dealings; reliability and trust especially in our ability to deliver projects on schedule and with quality,
To build long lasting relationships with Clients,
To conduct all our businesses in an ethical manner